Show vachement sympa, on voit bien la différence entre les fédérations.
Les points positifs:
- Chivas Kid (un "F'N" de high flyer

)
- Juan Francisco de Coronado que j'apprécie de plus en plus (il est bientot à point pour démarrer à la Chikara)
- Le WTF de match de la Kaiju (égal à elle-même)
- les très bons matchs de la AIW, CWF, de la corporation "Wrestling Is..." ainsi que de la CZW (cette souplex à l'extérieur du ring de Mondo sur Tremont

)
- Bonnes petites demi finales du Rey
Les points négatifs:
- Le match de la ROH, vraiment très moyen comme opener
- Le match de la House Of Hardcore également assez mauvais.
_________________
Bitch... moan... complain... Repeat. Welcome to the IWC.
Bubba Ray Dudley
"From now on, when I refer to the "IWC", I am referring to "Incessant Wrestling Complainers."
Joey Styles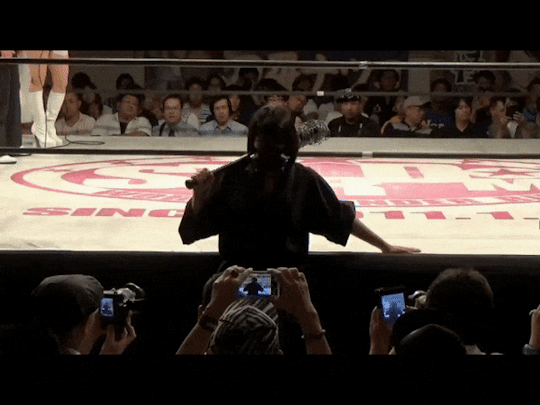 Palmarès Perso:
Palmarès WFA-WAF: