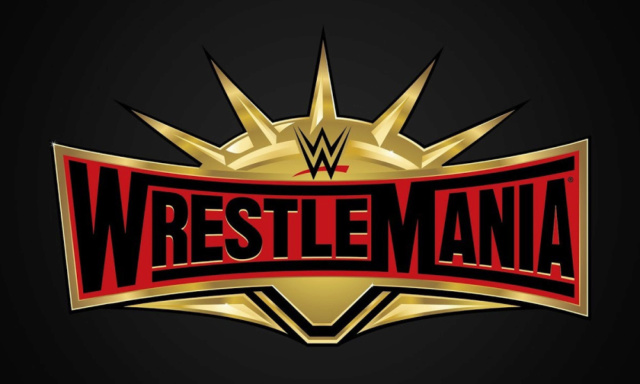 Comme chaque année, le week-end de Wrestlemania va s'avérer particulièrement charger et personnellement je ne vous posterais pas toutes les cartes, seulement pour quelques events... mais en revanche, voici le programme complet (avec en gras, les shows les plus "importants" ou intéressants).
Mercredi 03 Avril
- Un event de la Pizza Party Wrestling
- Battle Club Pro: "Women Crush Wednesday"
- WrestlePro: "Does Funny = Money?"
Jeudi 04 Avril
- IndependentWrestling.tv: "Family Reunion"
-
EVOLVE
- Destiny & Fight Club Pro: "Fight For Destiny"
- wXw: "Amerika 1st Wunderbar"
- GCW: "Josh Barnett's Bloodsport"
- MLW "Rise of the Renegades" (Taping TV)
- Wrestlecon Supershow
- NYWC: "A Matter of Pride"
- Interspecies Wrestling: "Boner Jam IV: Balls Out"
-
DDT Pro: "Coming to America"
-
Impact Wrestling: "United We Stand"
- AIW: "Slumber Party Massacre"
- Kaiju Big Battel: "The 25th Silver Jubilee"
Vendredi 05 Avril
-
Wrestlecon "US vs. The World"
-
SHIMMER 109
-
CHIKARA "Once Upon a Beginning"
- Un event de la IPW UK
- WWN Supershow 2019 "Mercury Rising"
- RevPro UK: "Live in NYC"
- Black Label Pro "Adventures in Wrestling"
-
STARDOM "American Dream 2019"
- MLW "Battle Riot II"
-
NXT TakeOver: New York
- GCW presents Joey Janela's Spring Break III, Part 1
- Wrestlecon, Joey Ryan's Penis Party
- Blackcraft Wrestling "No Apologies"
Samedi 06 Avril
-
WWE Hall Of Fame 2019
- Wrestling Revolver "Pancakes & Piledrivers III"
- NOVA Pro Wrestling "Born to Run"
- WWN Live Experience Wrap Up
- House of Glory "Culture Clash"
- Chaotic Wrestling "Chaos for a Cause"
- IWS Wrestling "Unstoppable"
- Uncanny Attractions "Drags & Dropkicks"
-
NJPW/G1 Supercard
- CZW vs. WrestlePro
- GCW presents Joey Janela's Spring Break III, Part 2
Dimanche 07 Avril
-
WWE Wrestlemania 35
- Capitol Wrestling "Ready or Not"